News
New LABOGUI training on laboratory quality management in Guinea
New LABOGUI training on laboratory quality management in Guinea
The Mérieux Foundation continues its work in Guinea with a training course on laboratory quality management at the Donka National Hospital.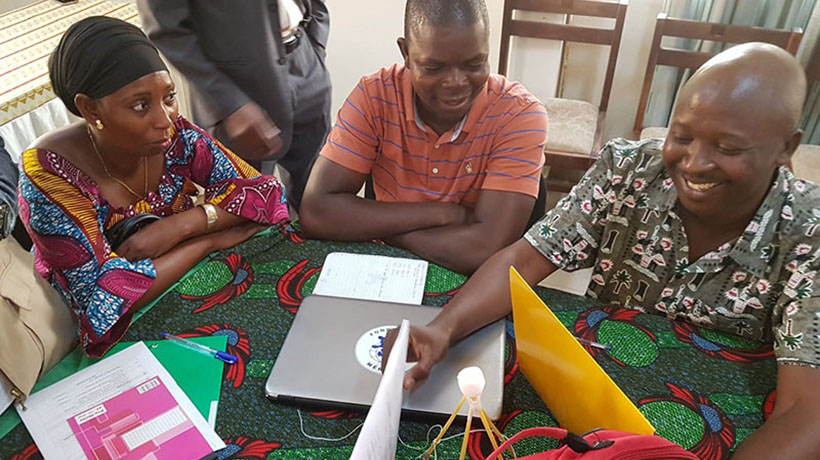 From November 4-12, the Mérieux Foundation's Quality Initiative* team organized a week of training for some 20 national trainers (biologists and laboratory technicians) to strengthen their skills, share the experience gained in other facilities and improve laboratory practices.
The training is part of LABOGUI, a project to strengthen clinical diagnostic laboratories in Guinea. Following a needs assessment of the national laboratory network, Agence française de développement (AFD) entrusted the foundation with a project to support the Guinean Ministry of Health, in implementing its national medical biology policy.
The LABOGUI project began in 2017, in partnership with Institut Pasteur and with the support of AFD, to address the issues that were identified. The foundation's action covers more than 30 prefectural and regional laboratories and aims to strengthen the country's laboratories, both in terms of infrastructure (water and electricity supply, renovation, equipment, etc.) and in terms of training health professionals and building laboratory staff skills.
This year, the foundation renovated the National School of Health in Kindia: the practical work rooms of the laboratory technicians were enlarged, renovated and equipped. This work made it possible to set up an autonomous supply of electricity and also to restore the water supply to the National School. The impact of this renovation project goes beyond the school: free access to water, which had been cut off for 16 years, has been restored for more than 1,000 people in the village.
*The Mérieux Foundation's Quality Initiative was created to strengthen the knowledge and skills of laboratory staff in quality management. Through the support of the Quality Initiative, three laboratories have received accreditation.