News
RESAOLAB project assesses the functionality of its member countries' laboratory networks
RESAOLAB project assesses the functionality of its member countries' laboratory networks
As part of the third phase of the West African Network of Biomedical Analysis Laboratories (RESAOLAB) project, the LabNet Scorecard system was used to assess the functionality of the laboratory networks of its seven partner countries.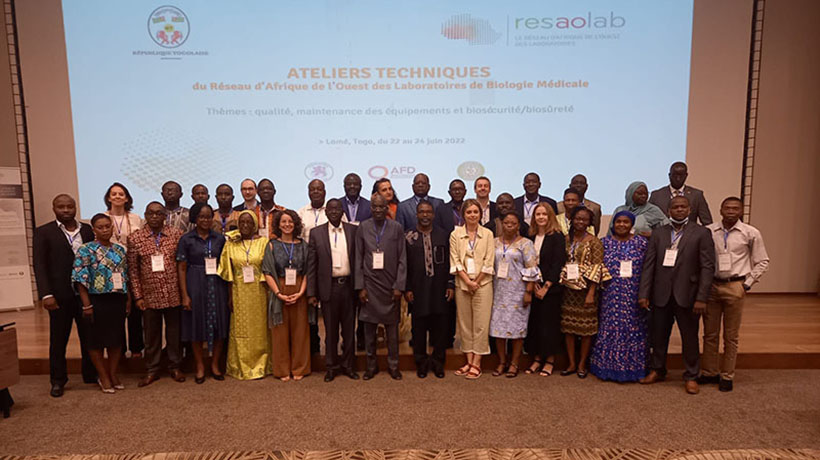 Based on this assessment and with the objective of continuing to strengthen laboratory systems, each country was asked to develop an action plan to be implemented with the help of the gradual roll-out of the RESAOLAB project.
The report compiled based on these results demonstrates the trends observed in the region and will be used to measure the progress of indicators linked with the intervention of the project. Following the assessment that took place in 2021, there will be a second review at the end of the project. The results of this initial assessment have been published and made available in an evaluation report.
The Mérieux Foundation will draw on its expertise to support the partner countries in the network and help them identify the priorities to be actioned based on the results.
Read the evaluation report for the start of the project
About LabNet Scorecard
LabNet Scorecard is a tool developed by the African Society of Laboratory Medicine (ASLM) and the Association of Public Health Laboratories (APHL) to measure the performance of national laboratory networks. This tool covers the main international standards for laboratory networks and systems and measures the achievement of nine core capabilities.