News
The first "Guide to Common Infections in Madagascar" to improve antibiotic use
The first "Guide to Common Infections in Madagascar" to improve antibiotic use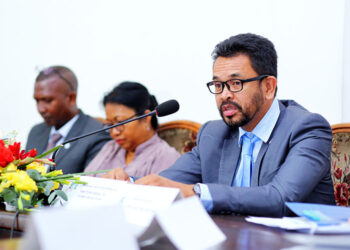 "This guide is of paramount importance, written with dynamism and passion. Thank you to the Mérieux Foundation for working with us. This guide will provide continuing education to optimize the care of our patients." Prof. Duval G. Solofomalala, Director General of Care Provision of the Ministry of Public Health.
The first "Guide to Common Infections in Madagascar" was launched at a ceremony presided by Prof. Duval G. Solofomalala, Director General of Care Provision of the Ministry of Public Health, on January 8th.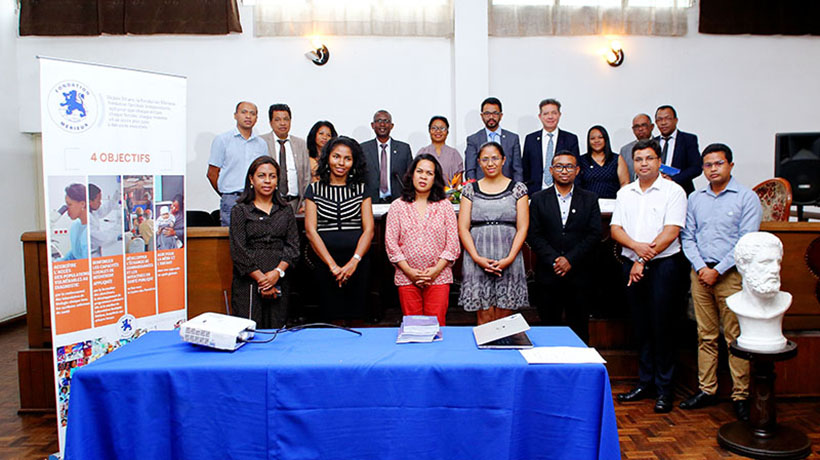 Initiated by the Mérieux Foundation, the guide was designed to help Malagasy doctors, especially those working in Basic Healthcare Centers in remote areas, to better prescribe antibiotics and use them properly.
Antibiotics are still too frequently prescribed empirically for fevers, often of viral origin, for which they are ineffective. When antibiotic treatment is necessary, choosing the right antibiotic is not always easy. It is also crucial to respect the dosage, duration and frequency of administration. Complying with these rules is fundamental to ensuring the effectiveness of the treatment and also to prevent the development of antimicrobial resistance.
This new guide, issued by three Malagasy learned societies, aims to be a reference for doctors on common infectious diseases. It provides an overview of the principal factors to be considered in their diagnosis and treatment. Practical and user-friendly, it helps doctors continuously update their knowledge.
The three learned societies, represented by Prof. Annick L. Robinson, President of the Malagasy Society of Pediatrics (SOMAPED), Prof. Mamy JDD. Randria, President of the Society of Infectious Pathology of Madagascar (SPIM), and Prof. Luc Rakotovao, President of the Malagasy Society of Clinical Biology (SOMABIO), are co-authors of the guide, produced in collaboration with the Ministry of Public Health and the Faculty of Medicine of the University of Antananarivo. The Mérieux Foundation medical experts, Dr. Laurent Raskine, Dr. Nivo Ramanamihantatsoarana and Dr. Antoine Contamin, also contributed to the guide.
The Mérieux Foundation initiated this guide as a complement to the work it has been conducting since 2006 to establish a network of laboratories in Madagascar (RESAMAD). A dozen laboratories in this network, in public university and regional hospitals, have developed an expertise in bacteriology.
Learn more about the Mérieux Foundation's actions in Madagascar
Learn more about RESAMAD